Florida Title Attorneys
Home
Available 24/7
954-464-3210
Title Company Serving all of South Florida with Offices in the Florida Keys and Broward County. The Law Offices of Erik S. Bloom, P.A. is a full service title agency and real estate law firm which provides its clients with comprehensive real estate and title services.
The firm focuses its real estate practice in the areas of residential closings, commercial transactions, short sales, foreclosures, leases, corporate transactions and real estate litigation. The firm provides services to real estate professionals throughout the State of Florida including Broward, Monroe, Miami-Dade and Palm Beach Counties.
Our residential closing department functions as a full service title company using our licensed attorneys to better protect our clients' interests. The title attorneys at our firm have successfully closed thousands of transactions on behalf of realtors, lenders, mortgage brokers, developers, investors as well as buyers and sellers.

The Mortgage Debt Relief Act of 2007 has been extended for one year.  This is very good news for Florida homeowners trying to obtain short sales.  Usually cancelled  debt is considered income, but a provision of the Debt Relief Act allowed borrowers  "to exclude certain cancelled debt on [a] principal residence from income. Debt  reduced through mortgage restructuring, as well as mortgage debt forgiven in  connection with a foreclosure, qualifies for the relief."  The Act was set to expire on January 1, 2013,...Continue Reading!
Many of our clients have asked me whether or not I believe the Mortgage Forgiveness Debt Relief Act of 2007 will be extended past its current expiration scheduled for the end of this year. As a reminder, the legislation ensures that homeowners who received principal reductions or other forms of debt forgiveness on their primary residences do not have to pay taxes on the amount forgiven.  This law expires at the end of 2012. The reason this act is important in today's...Continue Reading!
Coral Springs Real Estate Lawyer Sees Housing Market Rebound in 2012 as Banks Loosen Credit Standards Capital Economics expects the housing crisis to end this year, according to a report released in February. One of the main reasons is banks continuing to loosen credit and relax underwriting restrictions. The analytics firm noted the average credit score required to attain a mortgage loan is approximately 700. While this is higher than scores required prior to the crisis, it is constant with requirements one year...Continue Reading!
Coral Springs Real Estate Attorney Says Working with an Experienced South Florida Title Company Increases Your Chances for a Successful Closing While many experts see the real estate market across Florida and the nation as finally turning the corner, getting to the closing table is far from automatic for real estate professionals these days.  In fact, a recent report shows that nationally, nearly one-third of executed real estate contracts failed to close last month.   What's behind the unusually high rate of contract cancellations...Continue Reading!
Florida Title Attorney Views HAFA Short Sales as Strong Option for Underwater Homeowners As a Key Largo real estate lawyer, I have written extensively on the potential benefits of short sales.  A Short Sale is the sale of real estate where the proceeds from the sale are less than the balance owed on the property's loan(s).  As a result, the seller does not realize enough money from the sale to pay off the loan(s) in full.  In a successful short sale, the lender...Continue Reading!
Florida Keys real estate lawyer reports that Florida is Second in the Nation for HARP 2.0 Loan Applications The Home Affordable Refinance Program (HARP) is a government-backed loan program, meant to help U.S. homeowners who owe more than their home is worth. The HARP refinance program is widely available today at many of the nation's banks from  Florida to California and everywhere in between. The HARP program guidelines were updated in order to be more accommodating to households with little or no equity. The...Continue Reading!
Coral Springs Title Company Notes that South Florida Homebuyers Feel Now is the Time to Buy As a Florida Keys real estate lawyer, one of the most frequent questions I am asked by potential homebuyers is whether now is the right time to buy a home.  The combination of bargain real estate prices and rock bottom interest rates means now can be the perfect time for South Florida homebuyers to seal the deal.  Home prices fell in January across South Florida and...Continue Reading!
Coral Springs Real Estate Lawyer Says Many Homeowners Deciding that Now is the Right Time to Refinance Bills.com recently ran an article about the decision to refinance.  As a Key Largo Title Company, many homeowners contact us for guidance when wondering whether the time is right to refinance.  We are reposting the article below as a helpful resource for homeowners: Is Now the Right Time for You to Refinance? For many homeowners, deciding if a mortgage refinance makes sense is a key question, more...Continue Reading!
Islamorada Title Company Says Buyers and Sellers Need an Experienced Real Estate Lawyer When Buying or Selling a Home Buying or selling a home will probably be among largest and most significant transactions you will make in your life.  It involves the law of real property, which is unique and raises special issues of practice and problems not present in other transactions. A Florida Keys real estate lawyer has the experience to deal with the wide range of issues which may arise.  The buyer needs...Continue Reading!
Coral Springs Title Company Finds that Title Insurance is More Important than Ever in Tough Economic Times In difficult economic times, title insurance is a critical tool in protecting yourself from others' financial problems.  Homebuyers and Lenders buy title insurance to ensure that a property can be legally transferred from the seller to the buyer. It protects you (or your mortgage lender) against problems relating to the property's title prior to the date of the policy. Everything in the real estate transaction process depends...Continue Reading!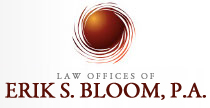 Coral Springs Office:
11555 Heron Bay Blvd. Suite 200
Coral Springs, FL 33076
Phone: 954-464-3210
Key Largo Office:
100410 Overseas Highway, #203
Key Largo, FL 33037
Phone: 954-464-3210