Florida Title Attorneys
Home
Available 24/7
954-464-3210
Florida Keys real estate lawyer reports that Florida is Second in the Nation for HARP 2.0 Loan Applications
The Home Affordable Refinance Program (HARP) is a government-backed loan program, meant to help U.S. homeowners who owe more than their home is worth. The HARP refinance program is widely available today at many of the nation's banks from  Florida to California and everywhere in between.
The HARP program guidelines were updated in order to be more accommodating to households with little or no equity. The new release — HARP 2.0 — is a big improvement from the original HARP program from 2009 and is expected to give more than 7 million homeowners access to today's mortgage rates, irrespective of loan-to-value, credit score, income, and history of bankruptcy or foreclosure.  Homeowners are jumping on the HARP 2.0 program, eager to lower their mortgage rates and monthly mortgage payments.
California, Florida, Arizona Top HARP 2.0 Queries
When HARP 2.0 was announced in October 2011, there was significant demand for an "underwater mortgage" program.  Homeowners from across the country applied for the program, in hopes of finally getting a chance to refinance, despite their negative equity. Even though HARP 2.0 was unavailable on a widespread basis until March 2012 — during the five months up to its "launch" — homeowners still applied for HARP 2.0 in massive numbers. 
The Top 10 States For HARP 2.0 inquiries are:
California
Florida
Arizona
Georgia
Michigan
Illinois
Nevada
Virginia
Maryland
Washington
As a Key Largo title company, we receive a significant number of calls from prospective clients who are underwater on their homes.  These borrowers have been making regular payments to their mortgage company but cannot refinance into a better rate because of their negative equity.  Our full service real estate law firm and title agency processes real estate closings on behalf of lenders, mortgage professionals, realtors and other real estate professionals in all 67 Counties across Florida, including communities such as Key Largo, Islamorada, Marathon, Key West, Florida City, Homestead, Coral Springs, Parkland, Coconut Creek, Sunrise, Ft. Lauderdale, Weston, Pembroke Pines and Plantation.
If you or someone you know wants to determine if you qualify for a HARP 2.0 loan, or are considering other options such as a short sale, please call the Islamorada Real Estate Lawyers at the Law Offices of Erik S. Bloom, P.A. today for a free consultation.  Please call us at (954) 603-0550 or you can email us at [email protected].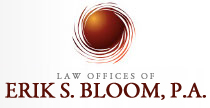 Coral Springs Office:
11555 Heron Bay Blvd. Suite 200
Coral Springs, FL 33076
Phone: 954-464-3210
Key Largo Office:
100410 Overseas Highway, #203
Key Largo, FL 33037
Phone: 954-464-3210